Build Great Fitness And Family Bonds With Us!
Are you and your family complete beginners? Experienced athletes? We're here to help everyone find success in a fun, friendly, and engaging environment with our Family Martial Arts classes.
At Natomas Academy - Family Taekwondo, we're challenging people all across our community to stay active and have fun learning new skills. This system combines the best aspects of real-world self-defense, total-body fitness training, and professional coaching to create a fitness routine that you'll enjoy every step of the way.
Join us here in Natomas today or simply fill out the short form on your screen to learn more!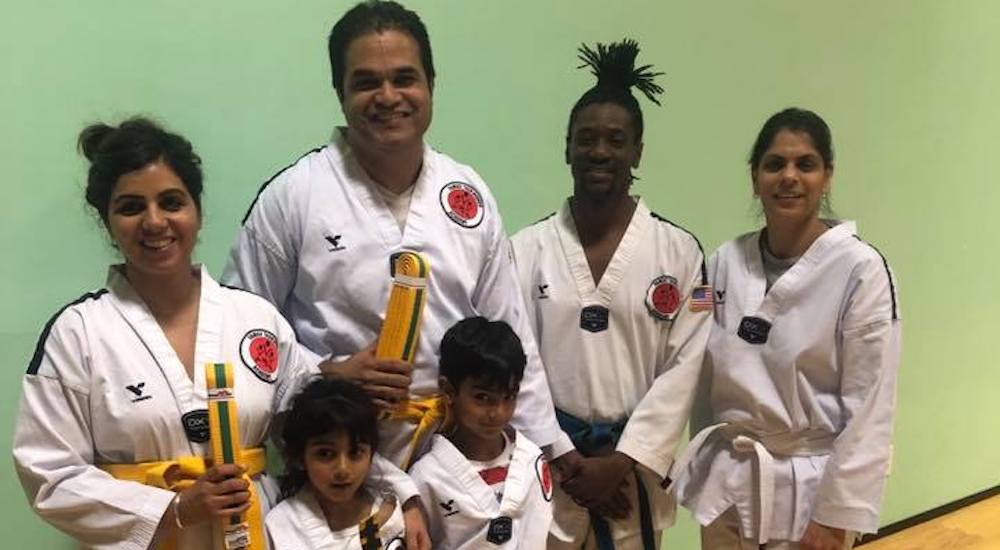 What Can You Expect From Our Family Martial Arts Training?
We want to provide a blend of traditional Martial Arts training with real-world self-defense skills, all in an atmosphere that will support family bonding and having a great time. We're about making memories and personal growth, one day at a time. Get the most out of your fitness right here in Natomas with professional coaching, hands-on instruction, and an individually tailored path to success that will have you and your family ready for more!
Our classes will give you a path to:
Creating strong family ties via fun and engaging activities
Building functional strength and greater athleticism
Get a jump-start on lifelong habits of wellness
Enjoy a sense of achievement after every lesson
Try It Out Today! Our Family Martial Arts Classes Are Perfect For Everyone In Natomas!
Change the way you approach your fitness and your health by transforming a boring routine into a unique family bonding experience. At Natomas Academy - Family Taekwondo, we're proud to support families from all over our community in their quest for greater unity, better health, and broader happiness.
Our Family Martial Arts Classes can help you have fun and enjoy life like never before. Just fill out the short form on your screen to learn more!